WELCOME TO ANINDYA SARKAR'S HOME PAGE
SPECIALIZED IN STABLE ISOTOPE GEOCHEMISTRY, I AM PRESENTLY WORKING AS A PROFESSOR AT THE DEPT. OF GEOLOGY & GEOPHYSICS, INDIAN INSTITUTE OF TECHNOLOGY, KHARAGPUR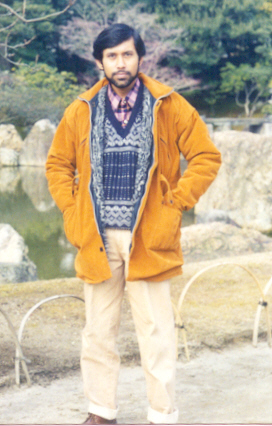 ME IN KYOTO: THE PROTOCOL HAD NOTHING TO DO WITH COLD!!!
NOT BANGLA BUT OYSTER BANDS !!!
ISOTOPES IN MESSY ACTIONS!!!
COLLAPSING RAIN FORESTS?? COALS DISAPPEARED JUST BELOW THIS SANDSTONE !!!!
FROM PERMO-TRIASSIC BOUNDARY TO HOLOCENE OYSTERS IN GANGES DELTA
"THESE ARE THE FEW OF MY FAVOURITE THINGS !!!! "
Always running? feel the smell of grass!!!